Welcome to Chepota Farm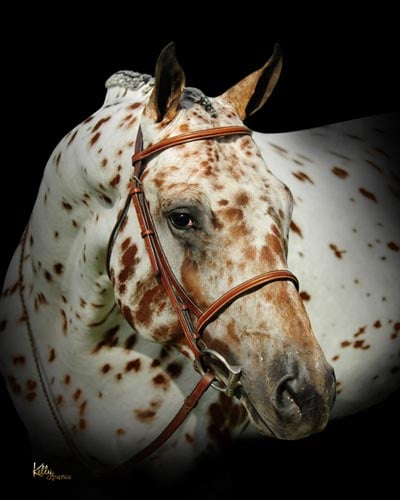 Chepota Farm is located in North Texas, approximately 30 minutes west of Fort Worth, "Where the West Begins." We are the home of 11X World and National Champion Appaloosa stallion Spot My Blue Boy, who was named 2012 World's Best Appaloosa. In addition to "Domino," owner Rebecca Hogan has produced numerous World, National, Reichert, BCF and European Champions in nineteen years of breeding.
Rebecca started in 2001 with one Appaloosa that she bought from down the road and, with the help of many wonderful people, has had great success and gained an immeasurable amount of knowledge. "I have been in a sharp learning curve and had tremendous help from talented, smart people…I am grateful to them and many others that have made this dream come true."
While our main focus over the years has been on superb Appaloosa show horses, we have expanded our breeding program to include quality Quarter Horses on equal paths to success. We are dedicated to the responsible care and development of our horses. We invite you to join Rebecca and the rest of the team in her quest to continue this vision, whether you are new to the horse world or an old pro. We offer a frozen semen program for Spot My Blue Boy, and we always have AQHA and ApHC prospects available for the discriminating buyer.